A Column About Columns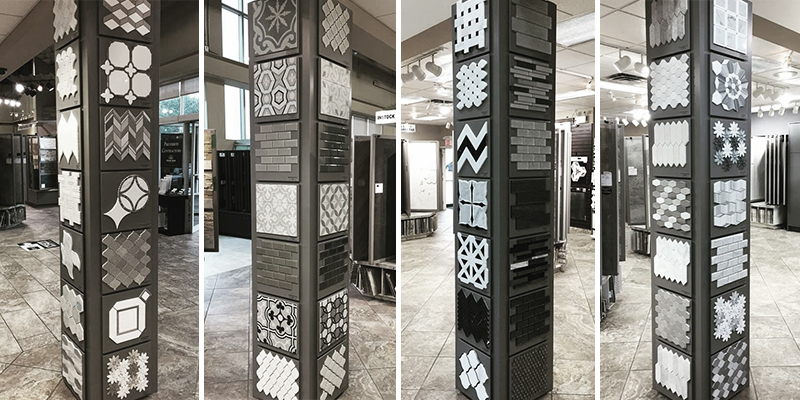 In order to stay successful and relevant, it is necessary to adapt. This willingness to change is a belief we put into practice quite frequently in our showroom at Ceramic Decor.
We are constantly updating and adding new items and touches to the showroom. Our full sized panels of tile are always changing as we add different looks and new styles of tile. This enables us to offer our customers a plethora of tiles to choose from and showcase to them the latest trends.
Not only do we switch out the tiles, but we have other grand changes that have been unveiled. For example, the large columns lining the room have not been fully installed with multiple panels of different mosaics of stone. This decor decision has helped us make ample use of what was once wasted space and also given us the opportunity to present a number of the new tiles and stones in a unique way.
Come by to check out our showroom for yourself and set your eyes on the vast variety of items we have to help you start or finish your tiling project.
Our showroom is located at 987 York Road, Guelph, Ontario.