Coverings Atlanta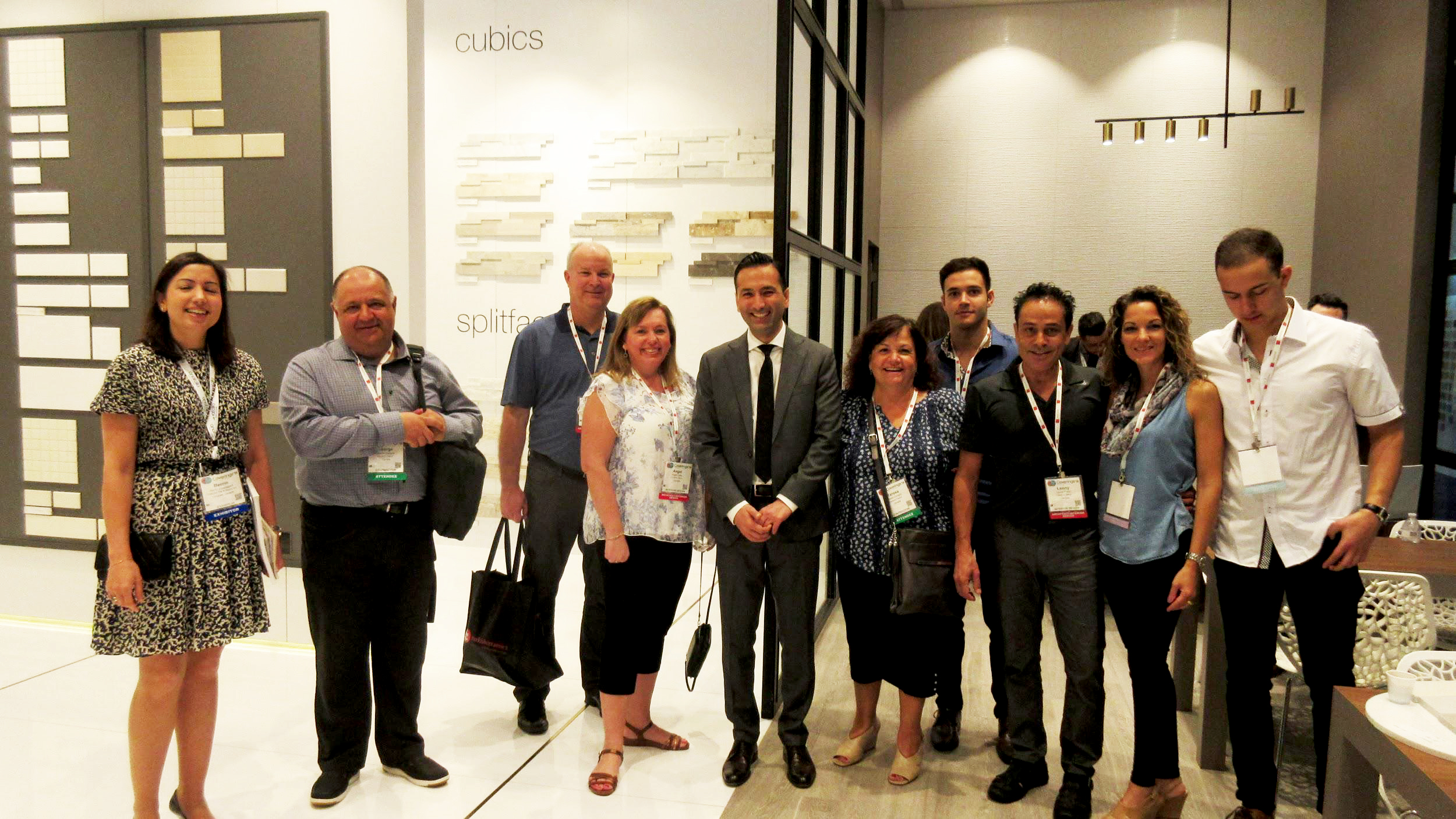 We, at Ceramic Decor, pride ourselves in being on the cutting edge of the tile & stone industry, as well as making the latest and best trends within it available to our customers. Sometimes this mission takes us across borders. 
This past spring we went to where the peaches grow in Atlanta, at Coverings 2018. Being one of the largest tile conventions worldwide, we thought it to be fitting that it was held in a conference centre equivalent in size to a small city.
Displays of different shapes and sizes lined the aisles throughout the whole building. There was so much to take in. One display that caught our eyes in particular was Anatolia's. Anatolia is one of our largest and longest-running suppliers; they were one of the few displays to win awards for Best In Show. Their diligence and tireless work over the previous days were applauded as they designed an immaculate boutique showcase to present and exhibit their newest and best tiles and stone, many of which we display in our showroom.
Our time in Atlanta was beneficial to all, as we were able to learn about the latest trends and happenings within our industry and meet and interact with different companies in our field from all around the world.