Surface Matching Vents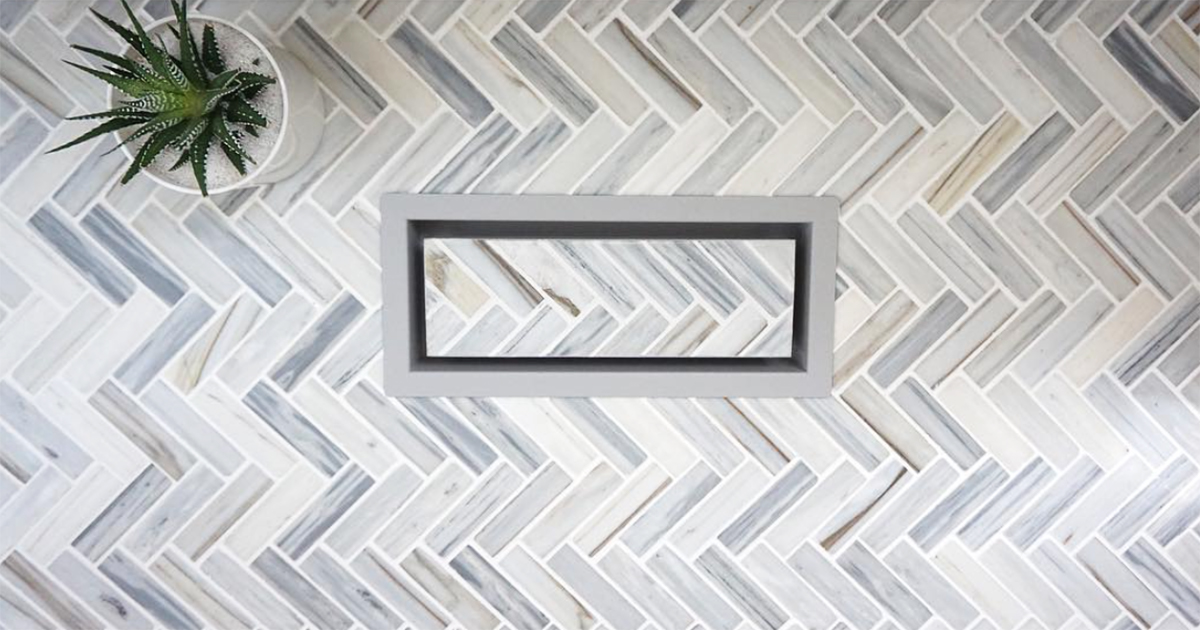 Custom vent solutions have arrived. Beauty and functionality meet in this innovative piece that can be adapted to all surfaces and applications. You now have the ability to match your vent to your tile. This opens up the opportunities in stylizing your room and closes the issues of vents mismatching against your surface.
With both smart design and simple installation, you have nothing to worry about. These vents can be installed in ceilings, walls, floors, etc. It is a solution suited for your needs.
While the aesthetics make these vents stand apart, the air flow is comparable to that of a traditional air vent. Air flow is controlled by adjusting the flange located beneath the tray.
Take the modern approach and add these vents into your home. Choose from either black, white or grey and create a statement. If you want a different colour, you can repaint the vent yourself as the vents are originally painted with a powder coated finish.
Ceramic Decor stocks the 4x10 vents and has the 3x10 vents available by order.